Leading Fire Alarms Company in Liverpool
Supply & Installation from Experienced Security Experts
Call us on 0151 329 2415
Tap to Call
Business owners are required to have a fire safety policy, and depending on the size of the property and the kind of business that is being conducted in there, they may be required to have a fire alarm installed.
Fire detection and alert systems for businesses can range from the kind of small, standalone smoke detectors that the average home has to much more sophisticated systems that divide the building up into Fire Zones, so that if an alarm sounds it is easy to identify which area of the building the fire is in.
Bigger properties may even have a manual alert system in addition to smoke detectors, allowing building users to sound the alarm if they see a fire, warning people before it spreads.
We are a leading supplier of fire alarm systems in Liverpool, and we take pride in offering the best quality of fire alarm systems and helping people find the right system for their premises. We also offer monitoring and security systems, and can provide a "complete package" for a new build if required.
We offer installation services, and the design, maintenance and installation that we do is fully complaint with, or better than, British Standards, so you have peace of mind that your property is safe and secure.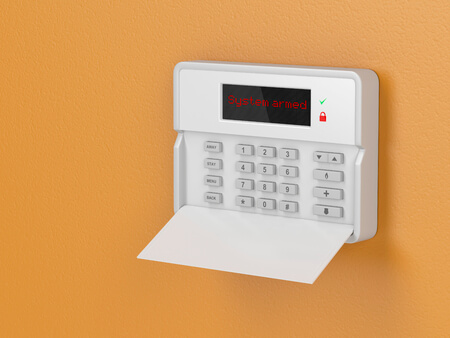 Our fire protection and detection systems will provide rapid warning in the event of a fire so that your staff and service users can leave the building quickly and safely, and so that the emergency services can be summoned without delay.
Fire detection systems are not a one size fits all thing, and the type, and number, of detectors that you need will depend on the size and layout of your building as well as the activities that are carried out there. If you are looking to purchase a fire alarm, then you should make sure that you work with a BAFE-approved organisation, and that the fire alarm installation complies with BS5839 Part 1. This standard lays out a code of practice for the design, installation, commissioning and maintenance of fire alarm systems for modern buildings.
Fire safety is a serious issue, and one that should never be ignored. If you don't have adequate fire detection systems in your property then you could be breaking the law and putting the safety of your employees and customers at risk. Give us a call today to discuss your fire safety needs.