Leading CCTV Systems Company in Liverpool
Supply & Installation from Experienced Security Experts
Call us on 0151 329 2415
Tap to Call
How important is your security? If you're a homeowner, then security for you, your home, and possibly your family is paramount. If you're a business owner, then you share a similar level of concern for your company, the property, and the information it handles. Luckily, homeowners and business owners can both gain a high measure of security from our CCTV company.
CCTV isn't exactly new, yet it's still one of the best methods for protecting your home or business. It can protect a residence from burglary and unlawful entry. Combining CCTV with additional security measures can help protect the area from additional threats such as fire damage.
Getting The Best Security Possible
Security is one of those investments that you don't want to waste on the first option that comes along. You should only want the best security possible. That might require doing a bit of research. We are confident that we offer the best security services in the Liverpool area. We use high-quality CCTV equipment, have a high standard of customer service, and only employ the best professionals around.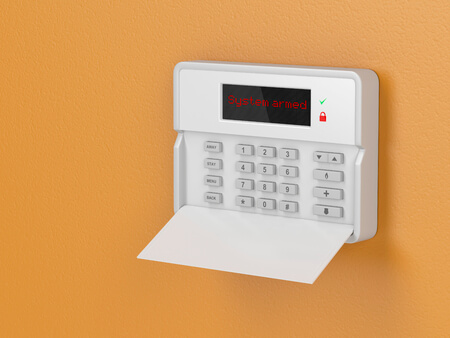 We know what it takes to make a great CCTV company because we have been doing this for a long time. That's why so much of our business comes from recommendations given by previous clients. And we're certain that after you use our services you'll be willing to recommend our company to any friends or family members who are interested in beefing up their security.
It's About More Than Cameras
While we are often referred to as a CCTV company, that doesn't mean our only focus is on closed-circuit camera systems. We are considered all around experts on home security. We offer many additional services and the installation of various other security tools such as alarm systems, fire alarm systems, and access control systems. A CCTV system is a great way to boost your home security, but it works best when combined with these additional tools.
Our company strives to stay up-to-date with the latest advancements in security technology. After all, the criminals are doing the same. If we can't keep up with what the criminals know, then how can we possibly keep your home safe?
That's also why we only offer the best equipment from the best manufacturers. You won't find any sub-par cameras or security systems here. We strive for the best in all areas. That includes equipment, customer service, prices, and employees. We'll let you decide if we've met that goal.